Education information for new and future teachers
"No mental tool honed by human intellect, curiosity and experience
can long resist being dulled by simple ignorance or stupidity."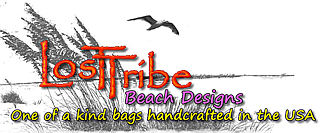 Parenting Books and Resources
Parenting With Love and Logic: Teaching Children Responsibility Foster Cline, M.D., Jim Fay
Developing Talent in Young People Benjamin Bloom, Ed.
Avoiding Power Struggles with Kids Foster Cline, M.D., Jim Fay
Backtalk: 4 Steps to Ending Rude Behavior in Your Kids [ABRIDGED] Audrey Ricker, Carolyn Crowder
How to Talk So Kids Will Listen & Listen So Kids Will Talk Adele Faber, Elaine Mazlish, Kimberly Ann Coe (Illustrator)
Raising Your Spirited Child: A Guide for Parents Whose Child Is More Intense, Sensitive, Perceptive, Persistent, and Energetic Mary Sheedy Kurcinka
Building Healthy Minds: The Six Experiences That Create Intelligence and Emotional Growth in Babies and Young Children : A Merloyd Lawrence Book Stanley Greenspan, MD, Nancy Breslau Lewis
101 Activities for Kids in Tight Spaces: At the Doctor's Office, on Car, Train, and Plane Trips, Home Sick in Bed Carol Stock Kranowitz
300 Three Minute Games : Quick and Easy Activities of 2-5 Year Olds Jackie Silberg, Cheryl Kirk Noll (Illustrator)
How to Help Your Child With Homework Marguerite Cogorno Radencich, Jeanne Shay Schumm, Pamela Espeland (Editor)
The Homework Handbook: Practical Advice You Can Use Tonight to HelpYour Child Succeed Tomorrow Harriett Cholden, John A. Friedman, Ethel Tiersky
Phonics They Use: Words for Reading and Writing P. M. Cunningham
Spelling Through Phonics M. J. McCracken, R. A. McCracken
VIDEO: Learn to Read With Phonics
"Anything not understood in more than one way is not understood at all."
A thought-provoking thriller novel I wrote for the Kindle: The Bucci Strain: Imprint

Copyright 2014
Robert Kizlik & Associates
Boca Raton, Florida